Health Information Management (HIM) Bachelor's Degree
You want to take the next step in your health information career—a Bachelor's degree from Rasmussen University can help you enhance your skills and confidence to pursue a leadership role. Accredited by the Commission on Accreditation for Health Informatics and Information Management Education (CAHIIM),, you can finish your degree in as few as 18 months.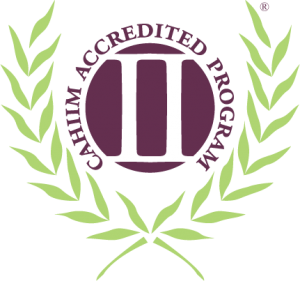 Already have your Health Information Technician Associate's degree? That means you're nearly halfway to completing your HIM Bachelor's degree—saving you time and money.
As an HIM Bachelor's degree student, you'll benefit from:
Online courses—Online courses give you the flexibility to balance work, life and college and are accessible anytime and anywhere you need them.
Professional practice experience—Don't just learn healthcare tech, use it firsthand in a real healthcare work setting, possibly even at your current organization.
Knowledge Credit™—Save time and money with seamless transfer credit policies, credit from military training or professional certification, and self-directed assessments. These $149 online assessments are a way to show that you already have the skills for a particular course and don't need to take it.
Empowered Learning™—Your online Bachelor's degree courses are built with Empowered Learning™, which allows you to learn by doing real-world projects, manage your pace and stay connected with faculty and peers from start to finish.
AHIMA® virtual labs—American Health Information Management Association (AHIMA®) virtual labs for hands-on experience variety of software applications used in healthcare settings.
Industry certification prep—Our HIM program helps you prepare for the

AHIMA Registered Health Information Administrator (RHIA®) exam,

which is in demand by employers.

Plus, the application fee is included in the total program costs.

RHIAs are a critical link between care providers, payers, and patients, and can work in a variety of healthcare and non-patient care settings.
Student support resources—From 24/7 tech support, career services and experienced faculty to library and learning services with over 400,000 ebooks and electronic reference materials, we're dedicated to a robust learning community.
Gain In-Demand Health Information Management Skills
Online interactive sessions with experienced faculty, competency-based education courses, authentic assessments, AHIMA virtual labs and professional practice experience help you prepare to be a leader in your field.
Data and Information Governance: Understanding of emerging consumer engagement technologies, such as telehealth, wearable devices, patient portals and artificial intelligence.
Information Protection and Security: Evaluate health information privacy and security strategies that meet external and internal requirements.
Health Law and Compliance: Analyze compliance requirements and recommend privacy strategies throughout the health information life cycle.
Leadership and Management: Assess strategies, processes and policies for human resources, project management, performance improvement, ethical standards and organizational cultural diversity.
Healthcare Data Analytics and Informatics: Examine technology in the management and interpretation of health information and statistics.
Revenue Cycle and Financial Management: Evaluate the revenue management life cycle and reimbursement modes across the healthcare organization.
Climb the Educational Ladder to a Higher Degree
Interested in advancing your education and expanding your career opportunities even further? As a HIM Bachelor's degree graduate, you can pursue one of our Master's degree programs:
Master of Healthcare Administration (MHA) degree
Master of Business Administration (MBA) degree
Master of Public Health (MPH) degree
Programmatic Accreditation
The Health Information Management accreditor of Rasmussen University is the Commission on Accreditation for Health Informatics and Information Management Education (CAHIIM). The University's accreditation for the Baccalaureate degree in Health Information Management has been reaffirmed through 2025. All inquiries about the program's accreditation status should be directed by mail to CAHIIM, 200 East Randolph Street, Suite 5100, Chicago, IL, 60601; by phone at (312) 235-3255; or by email at info@cahiim.org.
CAHIIM
200 East Randolph Street
Suite 5100
Chicago, IL 60601
312-235-3255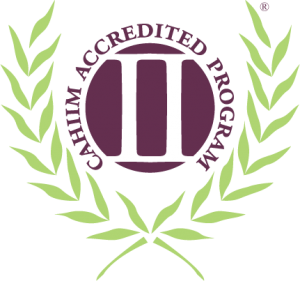 Ready to pursue your Health Information Management Bachelor's Degree?